Customer Insights Specialist - Kramp - Ingevuld
Ingevuld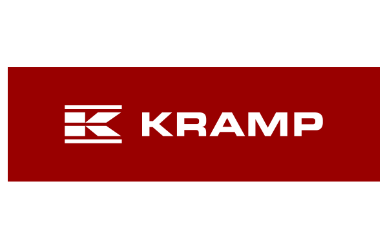 Who is Kramp?
Johan Kramp started in 1951 from his garage in Varsseveld. When cycling he crossed borders to Germany: the beginning of the international millions company they are nowadays. They still follow the principles of Johan Kramp, but in time of today. Thanks to our ambitions we are active throughout Europe: a leading position in the agricultural market for parts. We heavily invest in E-Business and innovations. Our aim is to make it easy for our customers to run their business.

Working at Kramp means working with more than 3.000 international colleagues. Despite our size, we retained our family culture. Colleagues describe our culture as warm, friendly and informal. Entrepreneurship is our DNA, but it's allowed to make mistakes. Trust and responsibility is what our colleagues value in Kramp as their employer.
We are looking for a Customer Insights Specialist
Kramp has the slogan "it's that easy". They therefore make every effort to make it as easy as possible for their customers. To gain more insights into what customers find "easy" and how they can improve on this, they have started working intensively with personas, customer journeys, web analytics and user testing in recent years.

They measure by querying different customer feedback related KPI's such as NPS, CES and CSAT. In addition to the measurement of scores, the open answers give them a lot of insights into possibilities for improvement. You are the specialist who understands why their customers want to order at kramp.com every day, or at competitors! You and your team know exactly how their customer satisfaction KPI's came about. This enables you to translate together with the team how the organization can improve the different touchpoints.
The underlying basis of customer experience is the way in which we deal with our core value "Customer First" and the way in which we try to be as customer-centric as possible. You focus on analyzing business requirements with regards to customer feedback, on collecting, analyzing and sharing customer feedback data and insights. Your goal is to provide the organization with information and advice about customer feedback that is needed to improve the customer experience for all touchpoints.
Your specific tasks include:
Performing stakeholder interviews and internal research to gather insights into the business needs concerning customer feedback
Exploring the behaviors and motivations of customers bases on continuous measurements of feedback systems to ensure optimal insight in the customer needs
Managing the customer experience metric tools used by Kramp
Conducting customer research that matches business needs by using different data sources and research methodologies and analyzing, interpreting, visualizing and presenting results to make sure that the stakeholders have the input that is needed to improve customer experience
Who are you?
For this job we have a couple of requirements:
Bachelor or Master degree
A minimum of 1 year relevant working experience in a comparable role
Experience with customer feedback analysis and analysis tools or willing to learn
In depth knowledge of Microsoft Excel and statistic software tools
Good knowledge of developing and conducting surveys
Excellent communications skills and fluent in written and spoken English
In addition, customer orientation is in your DNA. This means that you want to gain and provide as much insights as possible into the experience of our customers. You demonstrate a high attention to detail and are able to analyze information effectively. You are a team player as well as an independent professional.
What does Kramp offer?
You wil work in an ambitious and informal Customer Experience team that consists of a Customer Experience Manager, 2 Customer Insights Analyst (1 vacancy) and 3 Customer Experience Specialists. You will work in an open culture, with room for initiatives and growth. Together they strive to make it "as easy as possible" for the customers. It is Kramps goal to create organizational awareness around customer experience and make sure the organization will adopt this way of thinking.

Kramp is an ambitious, fast growing and financially sound organization. Therefore you can expect a few important things from them. They value personal development. They don't just say this, but they also live up to it. For example with a personal training budget and the Anjo Foundation.

They also offer:
A market-based salary
Profit sharing bonus
Travel allowance
37 holiday days
Flexible working
Laptop
Procedure
In case you are interested by above rol description and requirements, we're interested in meeting you! Please use the application button below. Do you have a question about this vacancy? Please don't hesitate to contact Carianne Peters, via carianne@mrktng.nl or 06-53463136.
What will happen once I have submitted my application?
We will contact you to arrange an introductory meeting at our office in Doetinchem, online or at a location of your choice.
If we both feel enthusiastic, we will introduce you to Kramp. We will do so on the basis of your CV, a brief interview report and possibly your portfolio.
If Kramp is curious to find out more, you will be sitting at their table in no time, either in Varsseveld. You can expect an open and equal conversation in which you look for a good match together.
If both parties want more after the first meeting, this will be followed by a second interview.
Both keen to go for it? If so, you will receive a job offer from Kramp.
Happy with the offer? Then it's time to sign. You will be employed directly by Kramp. We will remain involved throughout the procedure and are available at all times for advice, tips and help.
Does working at Kramp sound interesting, but is this not the role you are looking for? They're also looking for an E-mail / Marketing Automation Specialist, an Internal Communications Advisor and a Digital Marketing Specialist. More info available via carianne@mrktng.nl.
Locatie
Varsseveld
Publicatiedatum
04.06.2019
Contactpersoon
Meer details
Match criteria
Marketing specialisaties:
Data
Customer Experience
Customer Insight