Digital Director - State of Art
Nieuw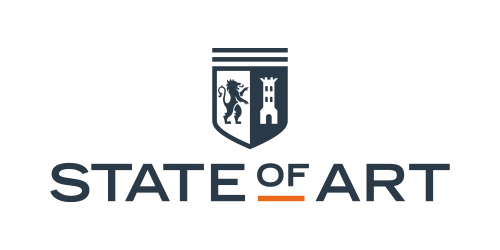 Introduction
Pick up a challenge in a fast-growing fashion company and make the difference in digital transformation. Step into the position of Digital Director at State of Art. In this role you're going to make the difference in an already ongoing process towards increased digital presence, both in owned e-com channels as well in marketplaces. Your goal is to drive speed and create urgency. You will become the leader and motivator of a team with keen, ambitious e-commerce specialists. Your goal is to spearhead growth in online revenue in the coming years. With your experience you'll bring new energy and insights into organization and culture and utilize your people skills to work together with colleagues within the organisation.
The digital mindset and culture at State of Art is already moving but State of Art needs to speed up, with your leadership and style you will impact this even more.

Your challenge, our ambition
State of Art wants to double down on its efforts in online retail. That process is currently happening, the online share has already doubled. You will be pivotal in State's becoming a truly digital first organization. That's not an easy task in an organization which has nurtured and grown physical wholesale retail for over 30 years. The Digital Director is an inspiring leader that gets the best out of each team member in the e-com team.
At the same time, you are part of the management team where you need to be able to discuss and present your insights and ideas at senior level. On a regular base the shareholders of State of Art aim to interact on strategy and tactics with the Digital Director. In those settings you are both an ambassador of the digital mindset and a leader managing growth.
This is you:
The Director is responsible for running, growing, and optimizing all e-commerce related channels and platforms, both owned and third-party operations (marketplaces, like Zalando and BtB channels). You'll have a keen eye for RoPo impact, as State of Art operates important physical retail channels. You are also responsible for maintaining the budget and P&L for all e-commerce activities and presenting performance reports. You are goal-oriented, data-driven and a highly entrepreneurial professional who can take the company together with the management team to the next level by keeping up with best-in-class competitors and ensuring the online experience and branding is aligned with other channels. You will be managing, developing, and growing the e-commerce team, now 6 specialists.
The Director works closely with the Commercial Director in creating the true Omni Channel experience for our customers. He aligns with the Sales and Country directors on a regular base. The Digital Director reports to the General Manager.
Your style
You are empathic, know how to motivate and present new ideas to people. You know what it takes to drive digital transformation in a physical retail culture. Leading a developing, goal-oriented team gives you energy - even when, as a team, things might go less than brilliant at times. You like management discussions and know how to represent your best ideas. You also understand how efforts towards new online channels will impact the current omnichannel strategy, and how the company can best anticipate on that. You are able to respect the physical retail mindset and focus, you're the change maker at the same time.

Formal requirements
State of Art is looking for a candidate who has extensive experience in similar roles, for an approximate 7-10 years, preferably in a BtC company. To be successful State of Art is looking for someone who's able to:
Lead an orchestrated strategy of the respective digital channels through merchandising, content, design, marketing, innovation, and operations to drive traffic and sales and strengthen the Omni Channel strategy
Manage the business performance by tracking and analyzing sales data and site metrics to identify new opportunities to increase sales and site conversion
Develop a plan for and manage all e-commerce ROI marketing programs including the areas of SEO, paid search, social, retargeting, display ads, email marketing, affiliate marketing, syndication of content into paid channels etc
Create and maintain the budget and P&L for all e-commerce and related operations, performance marketing, and sales
Execute trend analysis, monitoring and competitive benchmarking. Set up and provide weekly, monthly, and quarterly KPI reports
Partner with the Commercial Director to create the top of the bill Commercial Calender, from strategy to design to product to content to customer in a circular loop
Qualifications
Master degree, preferably in economics
7+ years previous experience in e-commerce or digital marketing with a strong and successful track record, CAGR well above 'market par'
Preferably in a segment 'lifestyle' oriented
Market places marketing and operation experience is a plus
RoPo digital marketing is a plus
Strong organizational and planning skills
Ability to communicate clearly both verbally and in writing
Outstanding analytical skills, strong experience interpreting test results & drawing conclusions and insights
Entrepreneurial drive and inclination towards omni-channel operations
What you get:
State of Art is a Lichtenvoorde based company with an informal culture that has not abandoned its horizontal and pragmatic approach over the years. There is interaction between all levels of the organisation in the office, including the managing team. That dynamic atmosphere makes for a pleasant working environment. State of Art is a fashion company, the fashion cycles being at the core and clearly apparent at HQ.
You'll get a package of managing responsibilities to use your skill set to the fullest. The e-commerce team, specifically, is young and very ambitious to develop into State of Art's full-grown online marketing division.
In this position there is always room to think about broadening your skill set.
The salary is in line with the broader market. Secondary conditions to the contract are similarly in line with market standards.
About State of Art
State of Art is a vertical fashion brand with a storied history. There is a long family history of affinity with fashion and clothing. State of Art has been a strong brand in the market for years, focusing on men's fashion in a premium segment. There are currently 43 brand stores (in both NL and BE), over 600 shop-in-shop locations and official dealers. The brand has grown to be a recognizable and successful in men's fashion, both in the Netherlands and Belgium, serving a specific target audience. The office in Lichtenvoorde is a comfortable and inspiring work location where the design department and the beautiful showroom are housed as well. Adjacent is the garage for the Classic Porsche collection, iconic cars and a key brand asset.
Presently State of Art is owned by Quadrum Capital, an Almelo based PE company.
Interested?
For more information please call, app or email with MRKTNG.nl
(gerard@internetvisie.nl , 06-20623131 or carianne@mrktng.nl , 06-53463136)
You can also apply directly by using the button below.
We look forward to receiving your CV and motivation!
Locatie
Lichtenvoorde
Publicatiedatum
25.10.2021
Contactpersoon
Meer details
Match criteria
Marketing specialisaties:
Strategie
Positionering
Management
Marketingstrategy
E-Commerce
Digital marketing
Digital specialist
Werkervaring
Senior (>10 jr. werkervaring)