Digital Marketing & Contentspecialist - Kingspan
Nieuw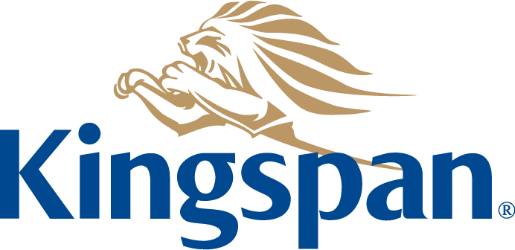 Over Kingspan
English below
Om de wereld leefbaar, veilig en gezond te houden voor de toekomstige generaties, moeten we van de wereld een betere plek maken. Voor Kingspan betekent dit onconventionele keuzes maken, nieuwe ideeën delen en altijd net dat extra stapje zetten. Met premium en duurzame isolatie oplossingen willen ze de status quo uitdagen. Door het delen van kennis maar ook de lessons learned kunnen ze betere gebouwen maken voor een meer duurzame wereld.
Betrokken en transparant zijn en innovatief denken zit verankerd in het DNA van Kingspan en haar ruim 19.000 werknemers wereldwijd. Net als duurzaamheid! 'Planet passionate' is hun wereldwijde tienjarenstrategie voor duurzaamheid, gericht op drie grote mondiale vraagstukken: klimaatveranderingen, circulariteit en de bescherming van natuurlijke grondstoffen. Bij alles wat Kingspan doet, stellen ze zichzelf dan ook de vraag: hoe planet passionate is dit? Ook alle producten die Kingspan voert, dragen direct bij aan een betere wereld.
Zoek jij betekenisvol werk, waarbij je dagelijks werkt aan projecten die ertoe doen en impact maken op de maatschappij? Lees dan verder!
Wij zoeken een Digital Marketing en Content Specialist
Kingspan Insulation Continental Europe (KICE) is voor regio West-Europa (Nederland, België, Luxemburg, Frankrijk) op zoek naar een Digital Marketing en Content Specialist. In deze functie gaan online marketing en content marketing hand in hand en staat het optimaliseren van digital touchpoints en het voeren van online campagnes centraal. Wat je mag verwachten in deze rol:
Jij vertaalt de marketingcommunicatie jaarplannen in concrete digitale activiteiten. Je denkt hierbij o.a. na over doel, boodschap, doelgroep, mediakeuze, campagneduur en -periode. Dit doe je in samenwerking met de MarCom Manager.
Het bedenken van digitale campagnes is één maar jij bent ook in charge over de daadwerkelijke uitrol ervan via diverse digitale owned, paid en earned media. Zie je kansen voor nieuwe kanalen? Bring it on!
Jij levert input voor de contentstrategie en -kalender in de vorm van relevante onderwerpen en hot topics die leven onder de doelgroep. Dit doe je bijvoorbeeld aan de hand van een SEO zoekwoorden onderzoek.
Met de customer journey in het achterhoofd bekijk je per digital touchpoint continu waar kansen liggen ter verbetering. Doel Conversie en leadgeneratie! De website speelt hierin een hoofdrol.
Met behulp van diverse tools als Google Analytics verzamel, analyseer én optimaliseer jij jouw online activiteiten. Je zit niet de hele dag met je neus in de cijfers, maar dashboarding en het rapporteren van de resultaten is zeker een onderdeel van jouw werkzaamheden.
In deze rol ligt de focus op online marketing en de strategische kant van content marketing. Schrijf jij ook copy en heb je ervaring met content creatie in Adobe? Mooi! Niet? Geen probleem. Je doet het namelijk niet alleen. Je komt terecht in een stevig marketingcommunicatie team met drie directe collega's en diverse digital collega's in de andere regio's. Ook staan er externe bureaus voor je klaar. Zij kunnen je helpen bij het ontwikkelen van visuele content zoals graphics en video's.
Wie ben jij?
Je bent een energieke, gedreven en analytische marketeer met ervaring in online en/of contentmarketing. Jij voelt je thuis in een overwegend zelfstandige, autonome functie met veel ruimte en vrijheid. Projectmanagement is voor jou geen enkel probleem. Jij managet je eigen projecten en dat kunnen er best een aantal tegelijkertijd zijn. Je hebt een groot verantwoordelijkheidsgevoel, je houdt ervan om gas te geven maar snapt ook wanneer je collega's moet aanhaken, je denkt in kansen, wilt leren van anderen maar deelt ook je eigen expertise en learnings.
Werken bij Kingspan betekent proactief handelen, kansen pakken en de lead durven nemen. Afwachten? Liever niet. Kingspan gelooft in learning by doing en zal er alles aan doen om jou hierin te stimuleren en faciliteren. Verder:
Jij beschikt over HBO werk- en denkniveau en hebt 2 tot 3 jaar relevante werkervaring (bij voorkeur in een internationale organisatie)
Je hebt ervaring met SEO, SEA, social advertising en Google Ads. Kennis van e-mailmarketing is mooi meegenomen, aangezien dit op termijn ook deel zal uitmaken van jouw functie.
Ervaring met Adobe Analytics, Adobe Experience Manager en SEMrush is een pré
Jouw Engels is goed, zowel mondeling als schriftelijk
Wat biedt Kingspan jou?
Een functie tussen de 28 en 40 uur, waarbij hybride werken (thuis en op kantoor) het uitgangspunt is. Kantoordagen zijn bij voorkeur op onze locaties in Tiel of Winterswijk. Een andere standplaats is in overleg ook mogelijk.
Een aantrekkelijke pensioenregeling
25 verlofdagen en 6,5 ADV dagen
Korting op een sportabonnement, bedrijfsfitnessplan en voordeel op de aanschaf van een fiets, o.a. via Fiscfree
Volop mogelijkheden om zowel persoonlijk als in je vakgebied te ontwikkelen
Vrij gebruik van de ontwikkelsite GoodHabitz
Een actieve personeelsvereniging die verschillende activiteiten organiseert
Stap in de duurzame wereld van Kingspan
Ben jij de Online marketeer met gevoel voor ijzersterke content of de Content marketeer met een sterke focus op digital? En wil jij het verschil maken voor de generatie van nu én die van de toekomst? Bij een internationaal topmerk? Solliciteer dan direct via de button hieronder. Aanvullende info? Bel, mail of app dan met Carianne via carianne@mrktng.nl of 0654463136.
Lijkt werken bij Kingspan je leuk, maar is dit niet jouw vacature? We zoeken ook nog een Customer Experience Lead. Die vacature vind je hier: https://bit.ly/3gBhd45
Wat gebeurt er na mijn sollicitatie?
Wij nemen binnen 3 werkdagen na jouw sollicitatie contact met je op voor het plannen van een kennismakingsgesprek op ons kantoor in Doetinchem, online of op een locatie naar keuze.
Zijn we allebei enthousiast? Dan stellen wij je voor bij Kingspan. Dat doen we aan de hand van jouw cv, een kort gespreksverslag en eventueel jouw portfolio.
Is Kingspan nieuwsgierig? Dan zit je binnen no time bij hen om tafel, in Tiel of Winterswijk. Wat je mag verwachten is een open en gelijkwaardig gesprek waarin jullie samen op zoek gaan naar de match.
Smaakt het 1e gesprek voor jullie beiden naar meer? Dan volgt er nog een gesprek.
Willen jullie er beiden voor gaan? Dan ontvang je van Kingspan een aanbod.
Blij met het aanbod? Dan is het tijd om te ondertekenen. Je gaat rechtstreeks in dienst bij Kingspan. Wij blijven gedurende de gehele procedure betrokken en zijn ten alle tijden bereikbaar voor advies, tips en hulp.
About Kingspan
In order to keep the world liveable, safe and healthy for future generations, we need to make the world a better place. For Kingspan, this means making unconventional choices, sharing new ideas and always taking that extra step. The company wishes to challenge the status quo with premium and sustainable insulation solutions. By sharing knowledge as well as lessons learned, they can create better buildings for a more sustainable world.
Engagement, transparency and innovation are embedded in the DNA of Kingspan and its 19,000+ employees worldwide. Just like sustainability! 'Planet passionate' is their global ten-year sustainability strategy, focusing on three major global issues: climate change, circularity and the protection of natural resources. For everything that Kingspan does, they ask themselves the question: how planet passionate is this? All products offered by Kingspan also contribute directly to a better world.
Are you looking for meaningful employment, a job in which you work on projects that make a difference and have an impact on society? Read on!
We are looking for a Digital Marketing and Content Specialist
Kingspan Insulation Continental Europe (KICE) is looking for a Digital Marketing and Content Specialist for the Western European region (the Netherlands, Belgium, Luxembourg and France). In this position, online marketing and content marketing go hand in hand and the focus is on optimising digital touchpoints and conducting online campaigns. What you can expect in this role:
You will translate the annual marketing communication plans into concrete digital activities. Among other things, this will conclude the goal, message, target group, media choice, campaign duration and period. You will do so in collaboration with the MarCom Manager.

Thinking up digital campaigns is one thing, but you will also be in charge of their actual roll-out via various digital owned, paid and earned media. Can you identify opportunities for new channels? Bring it on!

You will provide input for the content strategy and calendar in the form of relevant and hot topics among the target group. You will do this based on SEO keyword research, for example.

With the customer journey in mind, you will continuously look at the opportunities for improvement for each digital touchpoint. The aim? Conversion and lead generation! The website plays a leading role here.

Using various tools such as Google Analytics, you will collect, analyse and optimise your online activities. Although you won't spend the whole day focusing on numbers, your work will certainly include dashboarding and reporting on the results.
In this role, the focus is on online marketing and the strategic side of content marketing. Do you also write copy and have experience with content creation in Adobe? Great! No? No problem. You won't be doing it alone anyway. You will be joining a solid marketing communication team with three immediate colleagues and various digital colleagues in the other regions. In addition, you will have access to external agencies that can help you to develop visual content such as graphics and videos.
Who are you?
You are an energetic, driven and analytical marketer with experience in online and/or content marketing. You feel at home in a predominantly independent, autonomous position with plenty of space and freedom. Project management is not a problem for you. You are capable of managing your own projects, including multiple projects simultaneously. You have a strong sense of responsibility and like to accelerate projects, but also understand when to bring in your colleagues. You think in terms of opportunities and are keen to learn from others, but also happy to share your own expertise and learnings.

Working at Kingspan means being proactive, seizing opportunities and having the courage to take the lead. Wait and see? Preferably not. Kingspan believes in learning by doing, and will make every effort to encourage and facilitate you in this. Additionally:
You work at a higher professional education level and bring 2 to 3 years of relevant work experience (preferably in an international organisation)

You have experience with SEO, SEA, social advertising and Google ads. Knowledge of email marketing would be a bonus, as this will also form part of your role in the long term.

Experience with Adobe Analytics, Adobe Experience Manager and SEMrush is an advantage

Your English has to be good, both verbally and in writing
What can Kingspan offer?
A position of between 28 and 40 hours, in which hybrid working (both at home and in the office) is the starting point. Office days will preferably be at our locations in Tiel or Winterswijk.
Another location would also be possible by mutual consultation.
An attractive pension scheme
25 leave days and 6.5 ADV (short-time working) days
Discounts on a sports subscription, company fitness plan and the purchase of a bicycle, including via the Fiscfree tax benefit scheme
Plenty of opportunities to develop both personally and in your professional field
Free use of the GoodHabitz online development site
An active staff association that organises various activities
Step into the sustainable world of Kingspan!
Are you an online marketer with a feeling for strong content or a content marketer with a strong focus
on digital? And do you want to make a difference for today's generation as well as future generations?
With a leading international brand? If so, apply directly using the button below. Need additional info?
Call, email or message Carianne via carianne@mrktng.nl or 0654463136.
Like the sound of working at Kingspan, but this isn't the right vacancy for you? We are also looking for
a Customer Experience Lead. You can find the vacancy here: https://bit.ly/3gBhd45
What will happen once I have submitted my application?
1. We will contact you to arrange an introductory meeting at our office in Doetinchem, online or
at a location of your choice.
2. If we both feel enthusiastic, we will introduce you to Kingspan. We will do so on the basis of
your CV, a brief interview report and possibly your portfolio.
3. If Kingspan is curious to find out more, you will be sitting at their table in no time, either in Tiel
or Winterswijk. You can expect an open and equal conversation in which you look for a good
match together.
4. If both parties want more after the first meeting, this will be followed by a second interview.
5. Both keen to go for it? If so, you will receive a job offer from Kingspan.
6. Happy with the offer? Then it's time to sign. You will be employed directly by Kingspan. We
will remain involved throughout the procedure and are available at all times for advice, tips
and help.

Locatie
Tiel / Winterswijk
Publicatiedatum
24.11.2022
Contactpersoon
Meer details
Match criteria
Marketing specialisaties:
Analytics
Campagne ontwikkeling
Content Creator
Digital marketing
Digital specialist
Online communciatie
Projectmanagement
Werkervaring
Medior (5 - 10 jr. werkervaring)