Project Manager Content Marketing - Ubbink Centrotherm- Ingevuld
Ingevuld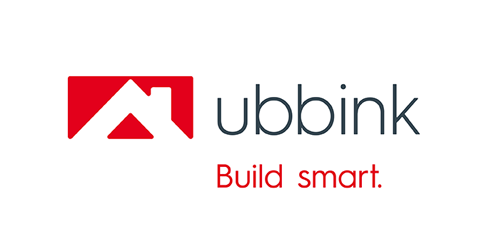 The job
You will be joining the international team that supports the country organizations in their digital challenges and will co-work on the strategic direction of data- and media management. Your work is highly visible in- and outside the organization.
Goals of the role
You will develop, enhance and further expand various content types for online and offline purposes, such as multi-language copy and (audio) visual 3D imagery, promotional and instructive videos, portals and a decreasing variety of printed product documentation
You support the sales organizations and plants by contributing to content creation (The Netherlands, Italy, Germany, United Kingdom, France, Belgium, United States and China)
You contribute to other internal and external projects such as events, branding activities, design productions and templating for office purposes.
This is what it takes to win
Background in graphic design and/or marketing/marketing communication
2-3 years of working experience; preferably in an international organization
You have a very strong affinity with digitization and marketing content and data automation
You are an enthusiastic, creative self-starter and have a can-do mentality
You enjoy working in a team as well as independently
You have the skills to communicate your ideas and plan in a broad team of internal and external stakeholders
You are able to pickup new developments and trends and transform it to useful applications
You work accurately and simultaneously on a variety of projects and you keep deadlines
You are fluent in Dutch and English; German or French additionally is a plus
Adobe CC has no secrets for you; in particular Photoshop, Illustrator and InDesign. Any other experience is highly welcomed
You are familiar with or eager to learn 3D rendering and/or CAD software as part of visualization processes
You are an agile project manager or able to become one.
You have experience with popular online management and planningstools.
What you get in return
Working in an ever-changing, challenging and ambitious international organization
Freedom to fill in your role with your unique creativity and define your road to success
Good salary and excellent terms of employment
Work in office and home-office mixed mode
More about Ubbink Centrotherm
The Ubbink Centrotherm is global player in the development and production of smart and sustainable building solutions with own production plants in Europe, USA and China.
They are in full digitization modus and have challenging tasks ahead like implementing and connecting several platforms to an eco-system and manage product data and all sorts of product- and corporate media for the purpose of touchpoint management. Such as data pools, marketing collateral, point-of-sale materials, country websites and product portals.
Ubbink Centrotherm is a solid organisation with challenging growth ambitions.
A company where you matter and where you can realise your growth ambitions.
This sounds like your new job?
You can apply directly via the button below.
Would you like more information?
App, call or mail carianne@mrktng.nl / 06-53463136.
Locatie
Doesburg
Publicatiedatum
05.03.2019
Contactpersoon
Meer details
Match criteria
Marketing specialisaties:
Campagne ontwikkeling
Communicatie
Content Creator
Creëren en bewerken van beeld
Crossmediale communicatie
Algemene marketing kennis
Digital marketing
Projectmanagement
Werkervaring
Starter (0 - 5 jr. werkervaring)
Medior (5 - 10 jr. werkervaring)